"If you fail to prepare, you are prepared to fail."
Mark Spitz, nine-time Olympic champion and former world record-holder in seven events.
What our clients say
We have been working with many of our customers for a long time. We pride ourselves on our close client relationships and the lasting friendships that have been formed as a result. Here are a few comments from some of our valued customers.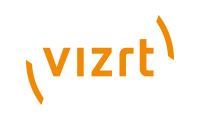 "For many years, Vizrt has been using Exhibition Freighting as the primary shipping company for all our corporate events including major trade shows, worldwide.
It's vital with these major events that our equipment arrives on time and safely. The Exhibition Freighting staff ensures this, 100%, and are at the same time friendly and responsive; always ready to help us with any challenges we may face when shipping complex systems over large distances.
At trade shows they have personnel on-site to assist us with the in-and-outbound shipments, the paperwork, for checking that any related vendors or agents at venue are handling our goods as expected and for answering any questions. They always go to lenghths to ensure we are satisfied and this makes a big difference for us. We plan to continue our long relationship with Exhibition Freighting going into 2017 and beyond."
- Ingrid Agasøster, Vizrt, EVP of Products and Marketing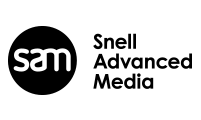 "Snell Advanced Media have used Exhibition Freighting as their primary shipping company for worldwide trade shows since 1982. It's vital our stand and equipment arrives on time and safely due to the extremely tight timeframe we have to construct a complicated stand and essentially build a fully working broadcast studio.
Exhibition Freighting have never let us down, ensuring all materials are safely delivered on time, every time. Their staff are friendly and responsive and always ready to help with any challenges we may face when shipping complex systems over large distances.
At tradeshows, their own personnel attend site to assist with in-and-outbound shipments and venue related vendors/agents handling our goods. EF go the extra mile to ensure we are satisfied with the service they offer and have given good advice pre show to ensure our freight is ready for us on arrival at the venue."
- George Fry, Snell Advanced Media, Head of Property, Facilities & Exhibitions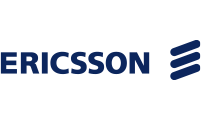 "As a company, we have used Exhibition Freighting now for more than 20 years and they have delivered a service second to none.
As a team of people they work extremely well together, supporting each other when needed.
On numerous occasions, we have asked them to help get us out of difficiult situations and they made every effort to support us.
We have come to them with some difficult jobs and they have always been honest with us and advised us on the best way forward.
I would have no hesitation in recommending them to support anyone with their freighting needs."
- Ken Murray, Ericsson, Technical Events Manager (Media)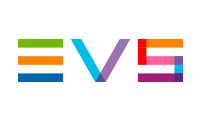 "With this letter, I would like to give you our impressions about Exhibition Freighting and the quality of the work they have made for EVS in the past years.
We have been working with them for almost 10 years now and I must say that we have always been very happy with their service. We work with them at least 4 times a year to ship our stand and material to different places around the world (Las Vegas, London, Dubai, Amsterdam). As an example, for Las Vegas, we send 2 containers of goods.
This company is a really solution-finder, they have been helping us with all our shipments to our most big tradeshows in Broadcast without failure. A couple of years ago, our vessel was stuck in the Panama Canal and was supposed not to be able to arrive on-time to our booth in Vegas. Neil and his team managed the transportation day and night to avoid any late arrival and they did it perfectly. Finally, our containers arrived only 2 days later because they found a solution to transport the goods by earth and we could rig our booth in time for the show opening.
Honestly, this company is really realiable, they are very professional and reactive. I strongly recommend them."
- Muriel Delépont, EVS, Global Events Coordination Officer